Product Review: IQ 120
Manufacturer: PitmasterIQ.com
Description:
Automatic Temperature and food temperature monitor for Charcoal Smokers (Weber Kettle, Weber Smokey Mountain models, Big Green Egg Smokers, Drum Smokers, etc.).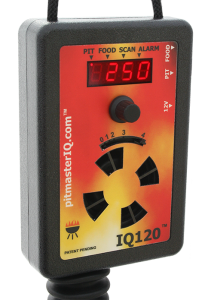 Overview
This review will focus on the product features of the IQ120.
The IQ120 is successor of the IQ110, which we reviewed here: http://www.bbqrevolution.com/pitmaster-iq-110-review/ . If you are not familiar with the IQ110, please read the review prior to continuing with this one.