The creators of this website are Hot Grill on Grill Action – an Omaha, NE based competition BBQ team and authors of 'The Book on Competition BBQ'.
We've been competing professionally since 2006, and created this site to document our experiences and provide an outlet for our services.
Take a minute to meet and get to know our team! We would love to help you in any way!
Matt Frampton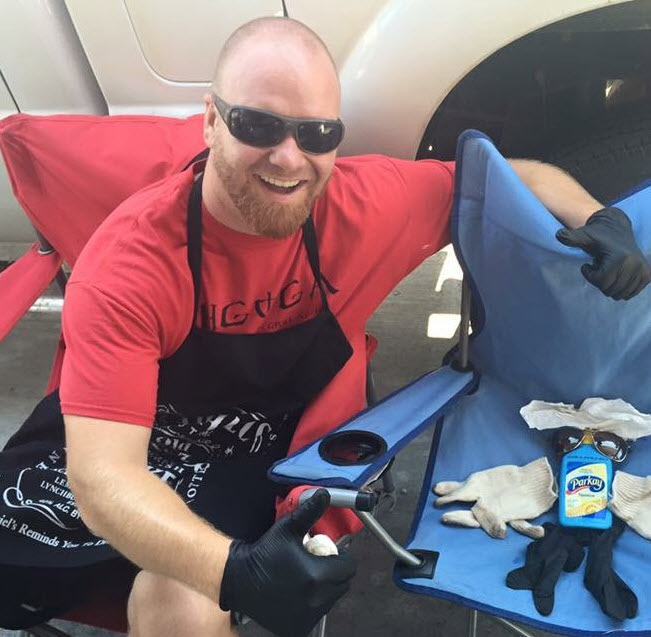 Education: Bachelor's Degree in E-Commerce, MBA in Finance & Marketing
Born, raised and have lived in Omaha, NE my entire life.  Aside from BBQ, my lifelong passion has been music and can play just about any instrument known to man, side for my voice.
Professionally, I'm a an enterprise program manager in the financial and technology industries at FIS Global.
Every year that goes by, it becomes increasingly obvious that we do these BBQ contests very differently than any team around.  Our relentless effort to have a complete blast and still succeed is very unique and makes it extremely fun to be around ? whether one is a member of our team or not. We have gone to great lengths, poured countless time and considerable money to further our ability to entertain AND win big.
Hot Grill on Grill Action  The hotter the grill, the quicker you're done!
Logan Hendrickson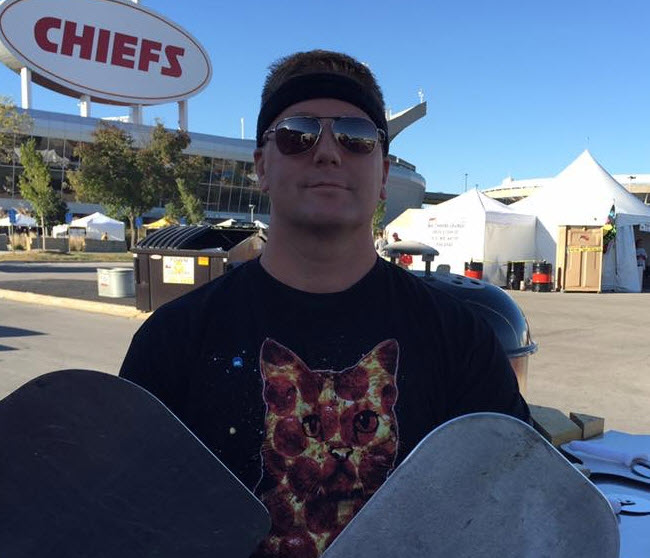 Education: Bachelor's Degree in Marketing; MBA in Finance & Marketing
Professionally, I am a partner of a national medical staffing company. We are partnered with the top healthcare facilities throughout the Nation.  Ultimately, we are delivering top medical professionals to ensure that our clients can provide their communities with best level of patient care.
BBQ Speak: Years ago, I was fortunate enough to be asked to join the team after entertaining the idea of starting my own team. Seeing the fun and quality of the product Matt and Ryan were turning out, I wanted to be part of the BBQ competitions. With Ryan and Matt as mentors, I quickly learned the dos, don'ts and had access to not only the best BBQ pitmasters that I knew, but also the equipment.
Our team has really developed a niche over these years. We are known both as gracious entertainers and equally ferocious competitors.
Hot Grill on Grill Action -MADE for entertainment
Chris Yelick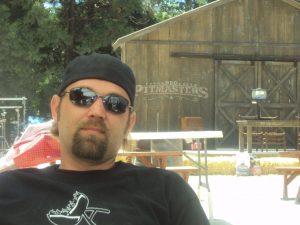 Education: Graduate of Devry University Bachelors in Business Administration & IT Project Management
Hobbies: Spending time with my wife & daughters, fishing, cooking and tinkering with just about anything
Born and raised in Omaha Nebraska, in my early 20s the swimming pool industry drove me to Kansas City where barbecue became an immediate obsession. From humble beginnings smoking ribs on a Weber grill running 100s of pounds of meat for massive parties, I've done it all in the world of barbecue in just a few short years. I was asked to join the team years ago for my ability to stay up late and keep the party rolling.
Professionally, I manage a 1,500 agent virtual call center for a cable shopping network.